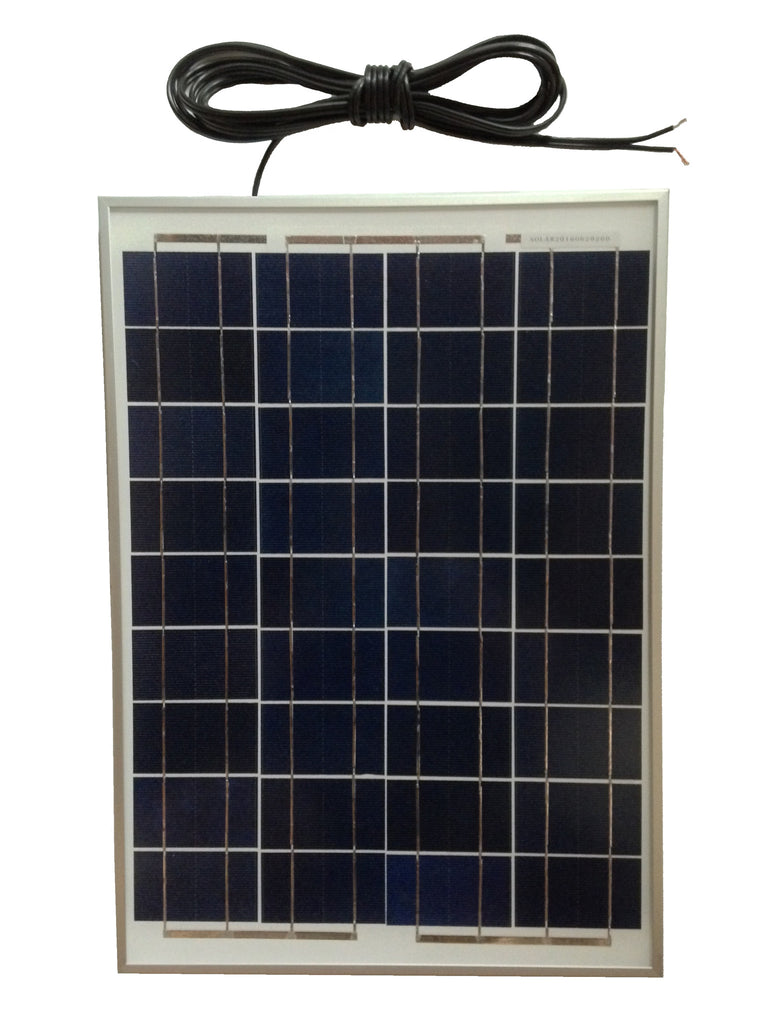 Photovoltaic Solar Panel
Finally, a solar panel perfect for your Clean Republic Heat Streamer kit, or other DIY solar projects!
A 12 V 20 W photovoltaic solar panel makes it easy to build a solar water heating system! No electronic controller required. Solar radiation enters the panel and creates electricity to run your solar hot water pump! The high performance cells are held in EVA (ethylene-vinyl-acetate) & placed between high transparent low iron tempered glass & a durable TPT (tedlar-polyester-tedlar) back sheet. This lightweight, easy-to-install 12 V solar panel is expertly built and very user-friendly. The longer the panel is exposed to the sun, the more circulation your solar hot water pump will get!
Free, reliable shipping direct to your door, worldwide, with standard carriers (UPS, FedEx, DHL)
Specs Dimensions - 13.5 x 18.5 x 1.0 inches

Peak Power - 20 W

Maximum Power Current - 1.11 A

Maximum Power Voltage - 18 V 10-foot cord included

Weatherproof case and aluminum frame
---